February 5, 2015 4:40 pm
Leave your thoughts

CASE STUDY
THE CHALLENGE
Unlike the mythical creature, consumers know where to find Yeti. The current king of the mountain enjoys tremendous success with its diverse product line and ability to keep customer's food and beverages colder, longer. We were approached by a local entrepreneur that was not only interested in taking on the giants in the cooler category but doing it better. The challenge was to do this without an established brand or a large marketing budget.
THE PLAN
After weeks of research and development, Otey White & Associates proposed a name, logo, and brand that would help set it apart from competitors. We settled on the KYSEK because it Keeps Your Stuff Extremely Kold. For the logo mark, we settled on a top alpha predator, the bear. Thanks to the ingenuity of RND team at KSYEK we were able to position the brand as a more inventive, functional, and superior product compared to those of its competitors.
With this in mind, we crafted a marketing campaign that accentuates each product's features to both consumers and business. This approaching includes traditional marketing materials as well as digital campaigns. We also have developed strategies and provided the necessary materials to help KYSEK to strengthen their B to B business.
THE RESULT
While we're still busy at work continuing to brand's market share in the crowded high-end cooler market, we have helped build KYSEK from a small company that originally offered only two cooler sizes to a national player that now includes a portfolio over six different-sized coolers and 25 other products and accessories. KYSEK continues to enjoy steady growth and our ongoing efforts have helped build a loyal following of customers that enjoy high-end cooler products packed with added features that can't be found on the competition.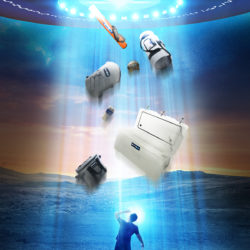 Categorised in: Blog
This post was written by admin